dreamcatchings
As anyone on my FB knows, I've been working on a crochet project for my dad for Father's day. It's a VW Camper Van, which seems a little crazy to be sure. I'm not 100% happy with it, but I think it looks good. Plus I think he'll really enjoy it.
Lots of pictures so here's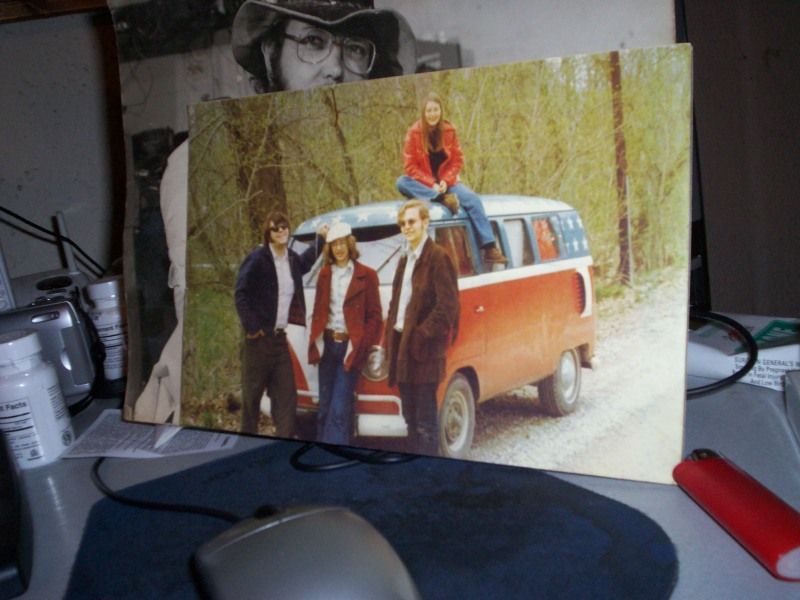 The inspiration. This is a VW camper van my dad owned. It's a terrible photo, but you can get an idea of the van. My dad is the one in the blue jacket.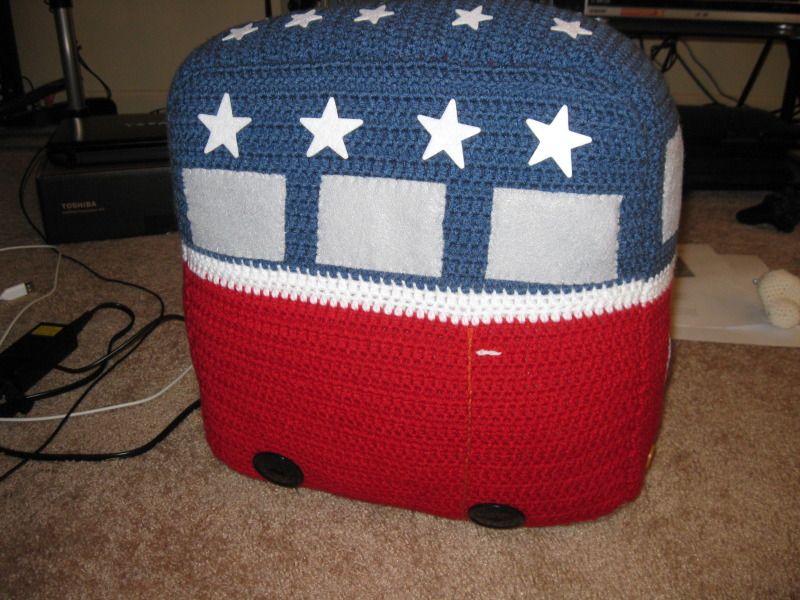 Side.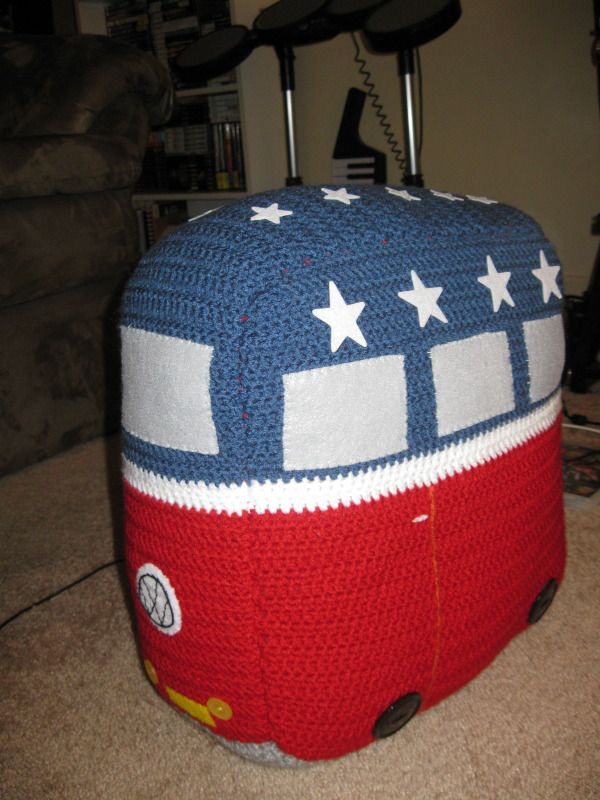 Side.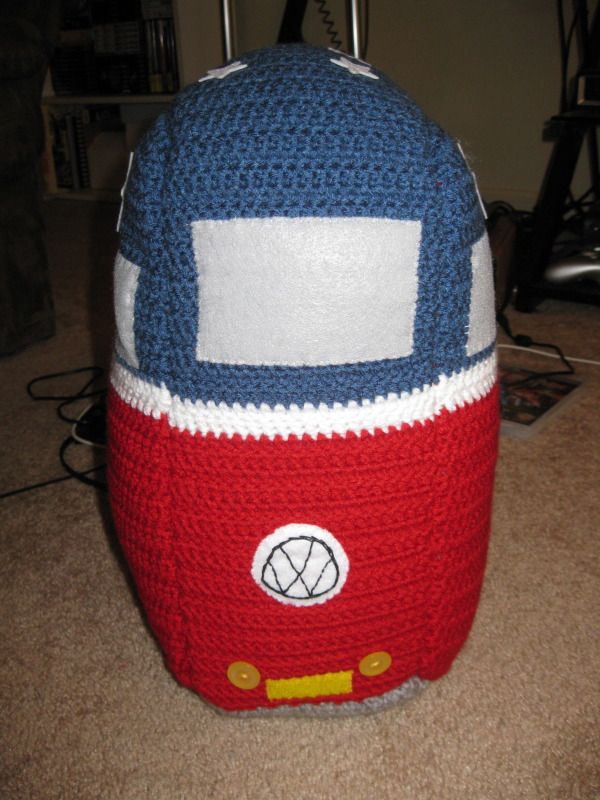 Front. Yes, it does have headlights, taillights and license plates.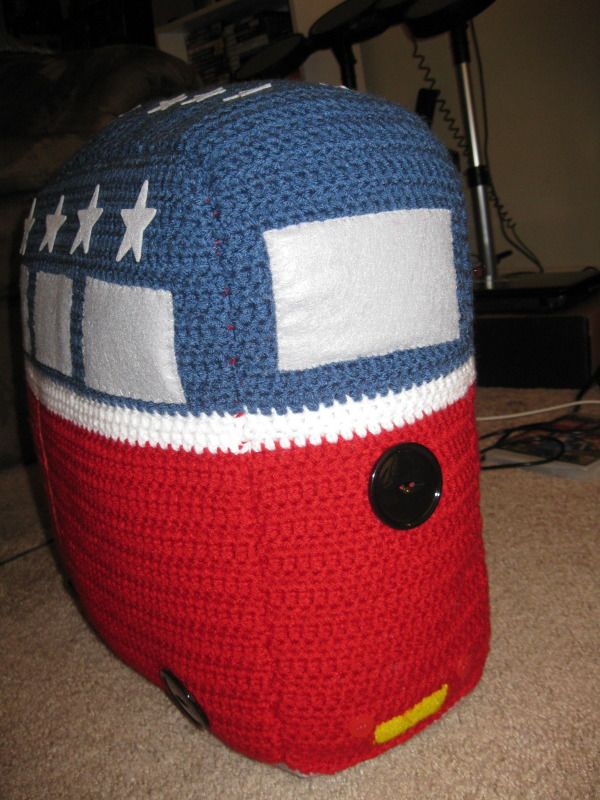 Back. Yep. That's the spare.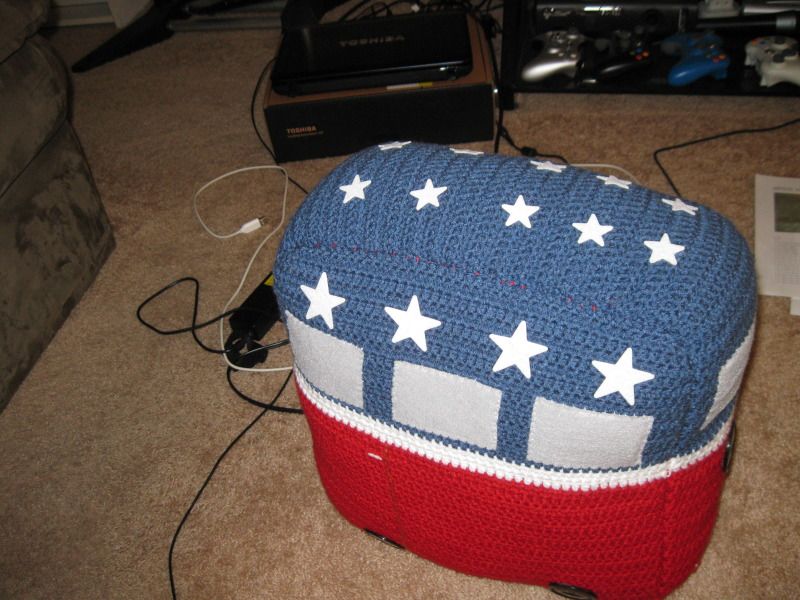 Top.
The dimensions aren't exact but it's about 15 inches tall, 8 inches wide and 14 inches long.
I'm not completely happy with. I wanted larger wheels, but finding two inches buttons was a pain enough. Also they had to be glued on because I positioned the tires after rather than before assemble and there was not way to sew them on. The stars are felt stickers. They should have been sewed. It needed more stuffing but after two and a half bags I was tired of it. There's a bag of beans in the bottom for weight.
Still. It came together rather well.
I would make more, but I'm not sure what I would even charge if someone wanted one.